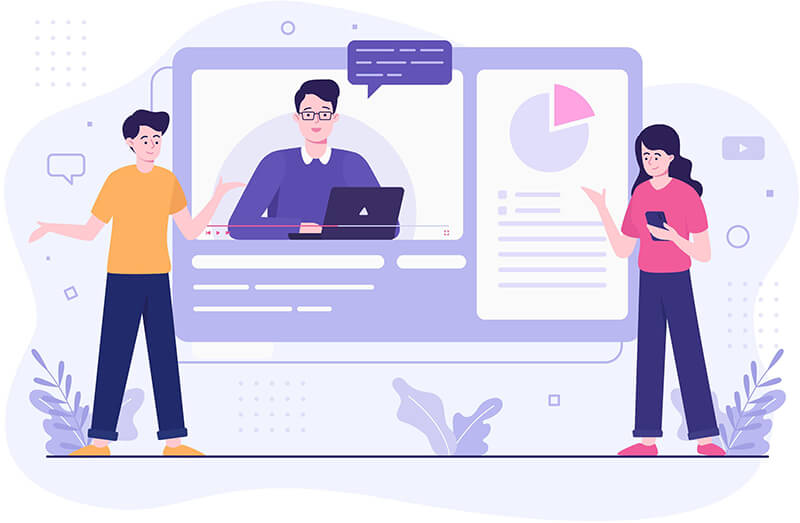 Enabling to adopt cloud 5 times faster
The suite of applications allow an organization and its personnel for following
Design and deploy cloud architectures to any cloud of choice in a matter of minutes.
Eliminates script or console based cloud resource creation.
Proactively identify and remediate security issues before provisioning cloud infrastructure.
Forecast usage, Allocate Quota's, Chargeback and Raise alerts without any manual intervention.
Enforce Governance, Standardization, Security with a single click of button.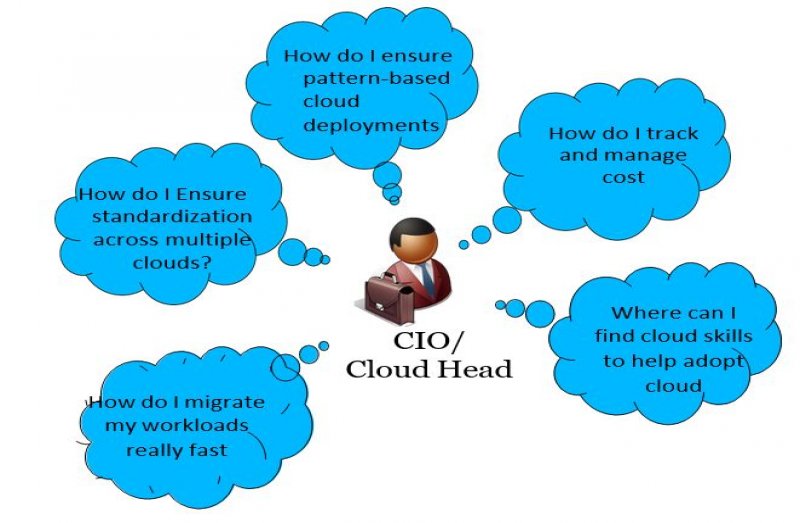 Problems we solve
Despite all the development and potential of cloud services, there are multiple challenges of cloud computing services that businesses face.
Ensuring standardization for multiple clouds.
Ensure pattern-based cloud deployments.
Automate tracking and management of cost.
Migrate your workloads really fast.
We provide cloud skills to help adopt cloud.
In the end, we would say cloud computing is a good platform for businesses to grow and excel. But at the same time, you should remain vigilant while adopting one. Carefully choose your provider, look for the compliance policies they follow and that they have a proper plan to mitigate risks and vulnerabilities.
Cloud Management Suite
A cloud management suite is a set of software tools used to control and monitor hybrid cloud and multi-cloud resources. Also referred to as a cloud management platform, it helps to centralize control of various cloud-based infrastructures.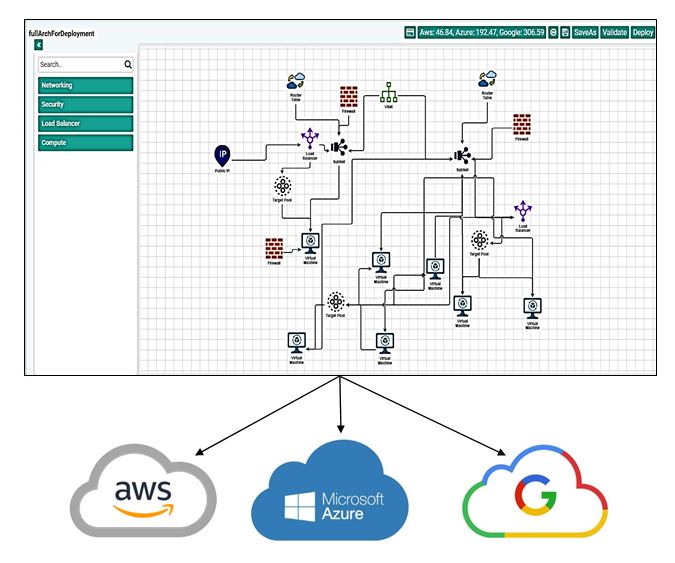 A Unique Deployment Engine.
Allows you to create Cloud Agnostic Architectures and deploy on any Cloud without making any changes
Draw cloud agnostic architectures and eliminate scripting or console based provisioning.
Reduces months of effort to minutes and apply securely by design principals.
Real time cloud cost forecast and AI based design Validations.
In-built Policy Engine.
Rollback and Teardown in minutes.
Features
You need complete visibility across your cloud network services/server. All the way to the cloud and containers - and the dependencies across these resources – so that you can accurately assess their impact. Below are a few features.....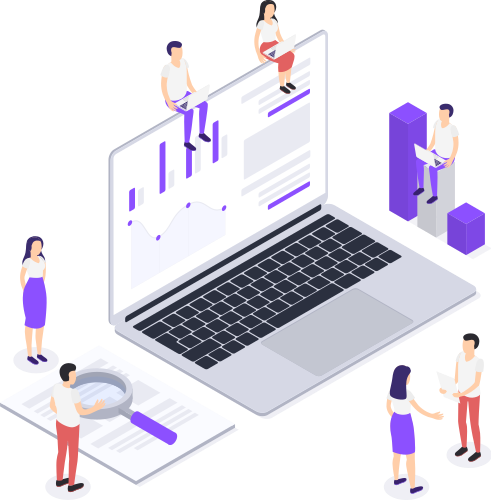 Data Driven Model And Multi Tenant Application
Multi-tenant solutions are designed to be highly configurable so that businesses can make the application perform the way they want.
Designed for Scale and Speed
Cloud-native system which ensures 99.99% availability along with data security and all relevant compliance.
Supports Multiple Languages & Currencies
We support multiple languages and currencies which enables clients to understand the process the requirement easily.
Role Based Access Control And Online Help
Role-based access for the approval of proposed cloud infrastructure and selected platform.
Rest Based Integration And Plug & Play for DevOps and ITSM Integration
Many integrations can be set up by applying reusable plug-ins or packages that allow you to set up a working integration in a matter of minutes.
Encrypted databases Along With SaaS and Self-Hosted models
All client data is encrypted on the database, application level to ensure security on manifolds.
Frequently Asked Questions
Contact
We'd love to discuss how we can help you streamline your business with Technotrust Solutions Service suite. Contact us for a no-obligation conversation. A member of our team will get in touch with you within a few business hours.